List of allergens:
1.Cereals containing gluten/ wheat,rye,barley,oats, spelled,kamutor their hybrid variations. 2.Crustaceans and their products. 3. Eggs and products containing eggs.4.Fish and products containing fish.5. Peanuts and their products.6 Soybeans and products containing them.7. Milk and diary products.8. Nuts such as almonds, hazelnuts, walnuts, cashew nuts, pecan nuts, para nuts, pistachios, macadam nuts, qeensland nuts and products containing them.9. Celery and products containing it.10.Mustard and products containing it.11. Sesame seeds and products containing them.12. Sulfur dioxide in concentrations exceeding 10mg/kg or 10 mg/l.13. Wolf bean and products containing it.14.Molluscs and products containing them. The designation of the allergen-specific ingredients are indicated on the menu.
Slow down the time with our exclusive wines from all over the world!
In the central part you will be enchanted by a large wine shop with about 150 types of wine from around the world. We are especially proud of the great wines from Slovak wineries, which you may discover for the first time in our country. Comfortable couch seating is perfect for a relaxed, yet still professional meeting or corporate event in conjunction with wines of all tastes.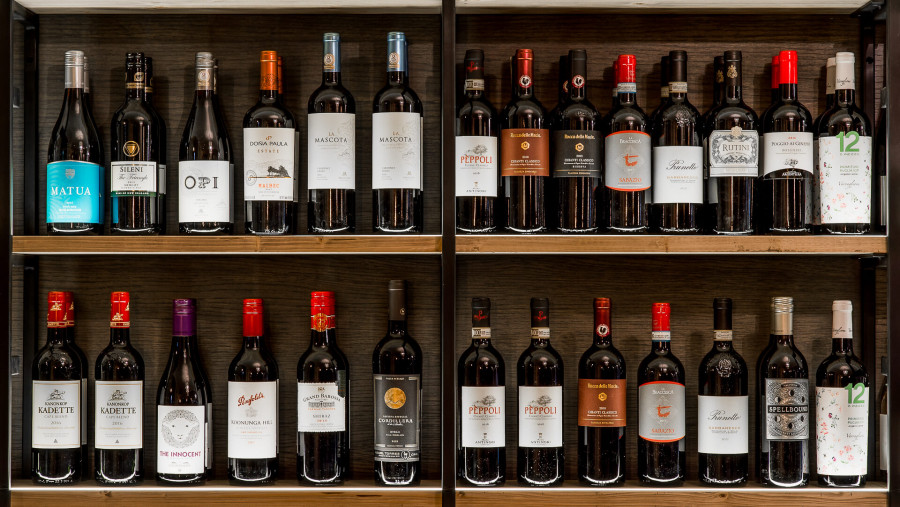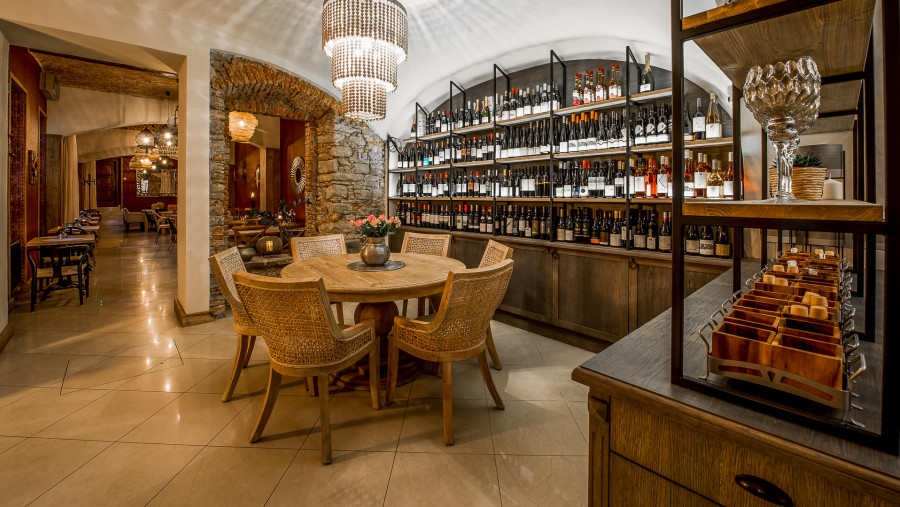 Switching yourself off. Resetting. Snuggling up in a blanket ...
The Apartments POETIKA had first glimpsed the light of day in February 2013. We've decided to create a homely atmosphere in a minimalistic Scandinavian style, inspired by Danish art.
A list of our apartments:
Apartment MARCO  (2+1 persons)
Apartment MÚZA  (2 persons)
Apartment NÓEMI  (2+1 persons)
Apartment KAFKA  (2+1 persons)
Apartment COCO  (4 persons)
Apartment PABLO (4+1 persons)
Apartment FRIDA (5 persons)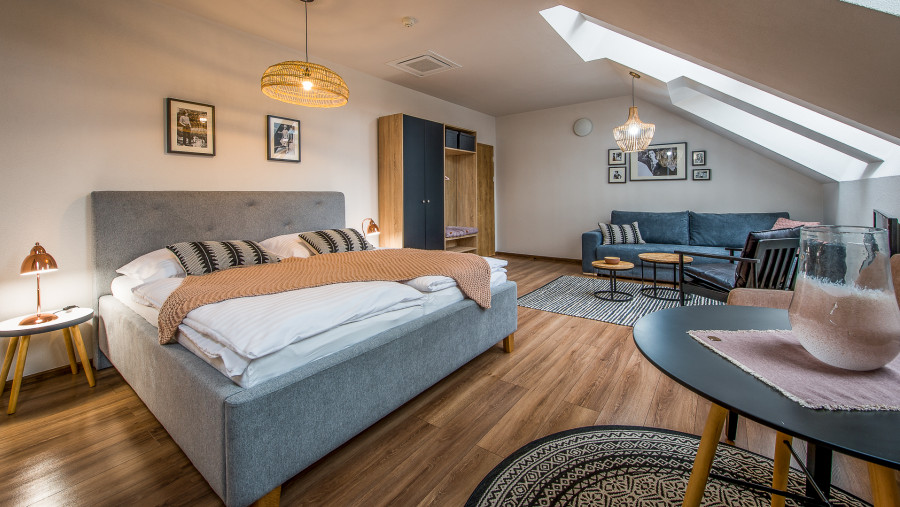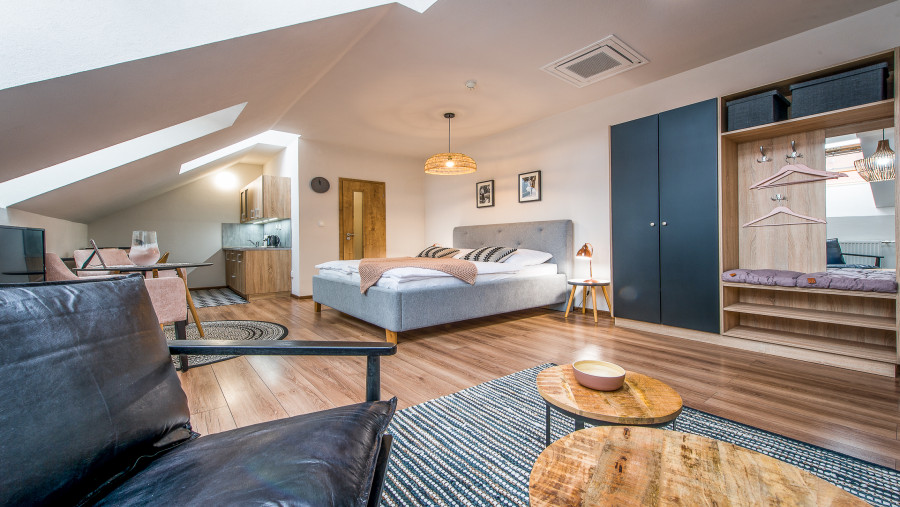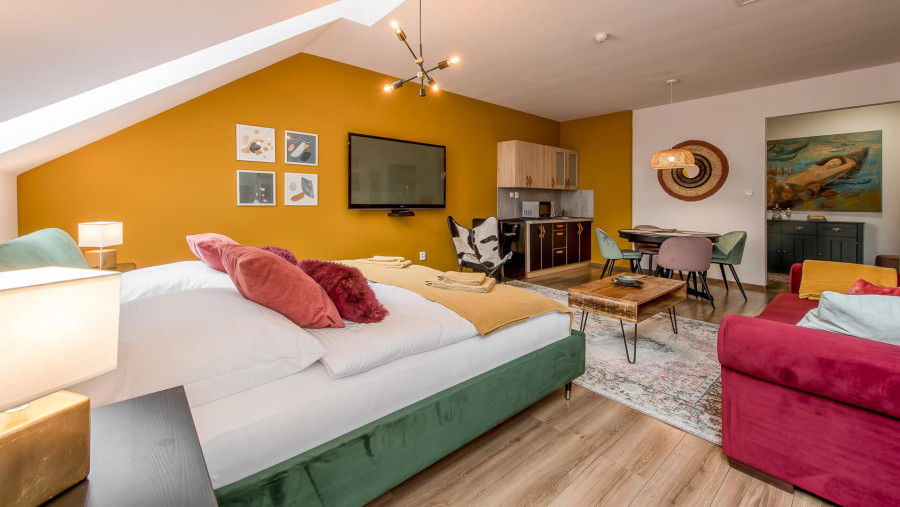 poetika,

see it, feel it
In each delicious and artfully served meal, in a glass full of great wine, which shouldn't be skipped (because the food is worthy of it), in the music, and in the people who create the poetical atmosphere...simply enjoying life with all of its pleasures.