Perfect place for your precious moments...
Our premises are home to your everyday moments, which only amplifies how much we value your Big Days. Strengthen your business relations, invite your colleagues, friends or family and come and visit us. It is a known fact, that the best business deals are made, the best ideas come and the best decisions are made, in such an informal environment.
BIRTHDAY PARTIES, ANNIVERSERIES, GRADUATION CEREMONIES, CHRISTENINGS, WEDDINGS, or a "regular" day finished by a ROMANTIC DINNER – are our daily, yet joyful challenges. We enjoy being a part of the moments which etch themselves into the book of your life.
Do you own a company, or would you like to cheer your colleagues up, or show appreciation to your business partners? We'll organise an event for you, from smaller business meetings (breakfast, lunch, dinner), to trainings (projector, microphone), thematic workshops, to bigger company and teambuilding events.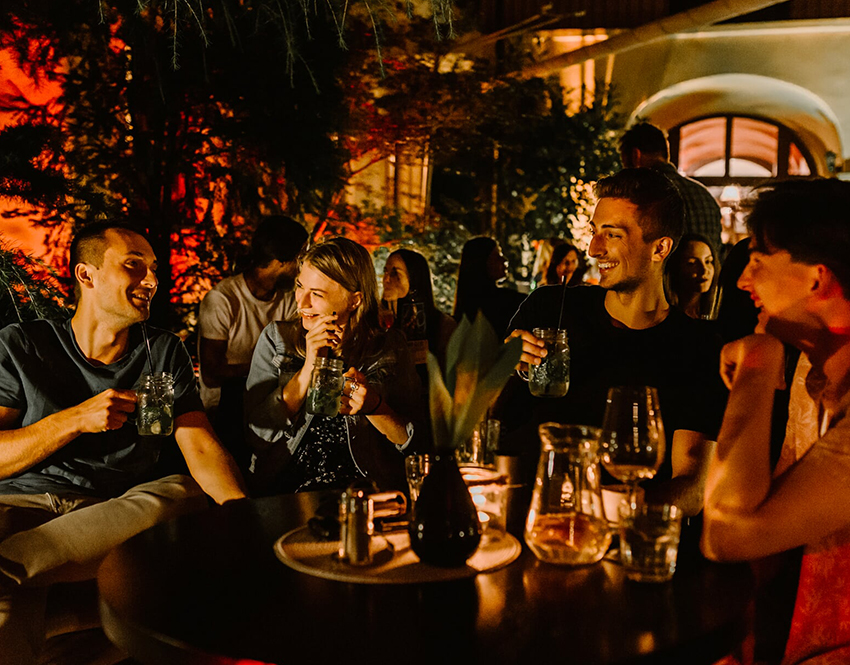 Prázdny
Our premises are here for you
We're a stylish establishment in the heart of Prešov.
Immediately upon entering, your attention is captured by an untraditional interior, which breathes warmth and an extraordinary atmosphere. The space is really generous, and its attractiveness rests up

on its segmentation.
Choose the space which suits your company event or family celebration best.
Prázdny
Bistro
22 seating position
Prázdny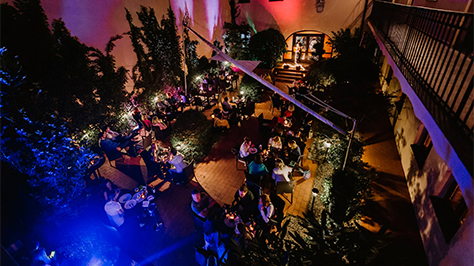 Garden
50 seating position
Prázdny
Wine Bar
24 seating position
Prázdny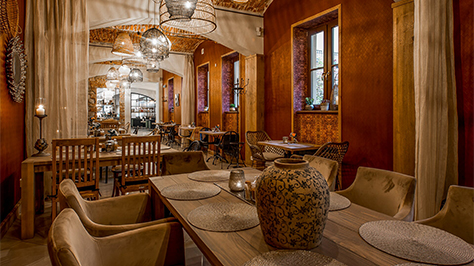 Restaurant
44 seating position
For those who hadn't managed to organise…
Events organised by us:
DEGUSTATION DINNERS
Do you fancy something special? Book yourself a place for the tasting of a degustation dinner, which consists of 4 to 7 bespoke courses, and is prepared by our chefs from the finest quality ingredients.
WINE TASTING WITH A SOMMELIER
You can find approximately 150 types of wine from all around the world in our lavish wine bar. Taste the most interesting, or the most thematically selected wine, under the eye of a capable sommelier.
ART THERAPY
Painting is an untraditional event, during which the attendees can take their relaxation to the next level and switch off. No-one is competing with anyone, or needs to attain any results or achieve any targets. Through the use of fine motor skills, it soothes the mind and relaxes the body. Give it a go!
COOKING SCHOOL
We're offering you an experience which takes the form of a cooking school. Learn the newest trends in gastronomy under the leadership of our executive chef Františk Sedlák. For more details, please visit our website at www.poetikapresov.sk
Prázdny
Prázdny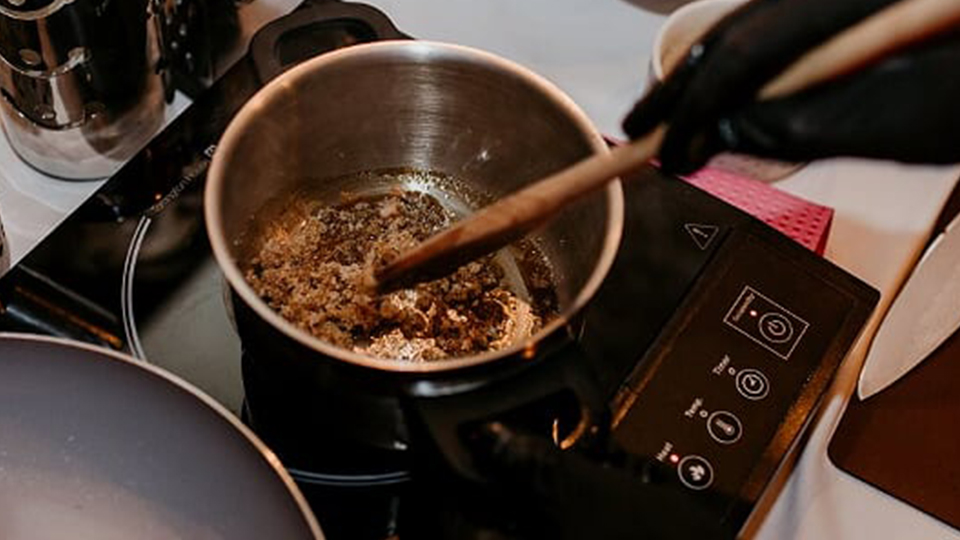 Prázdny
Prázdny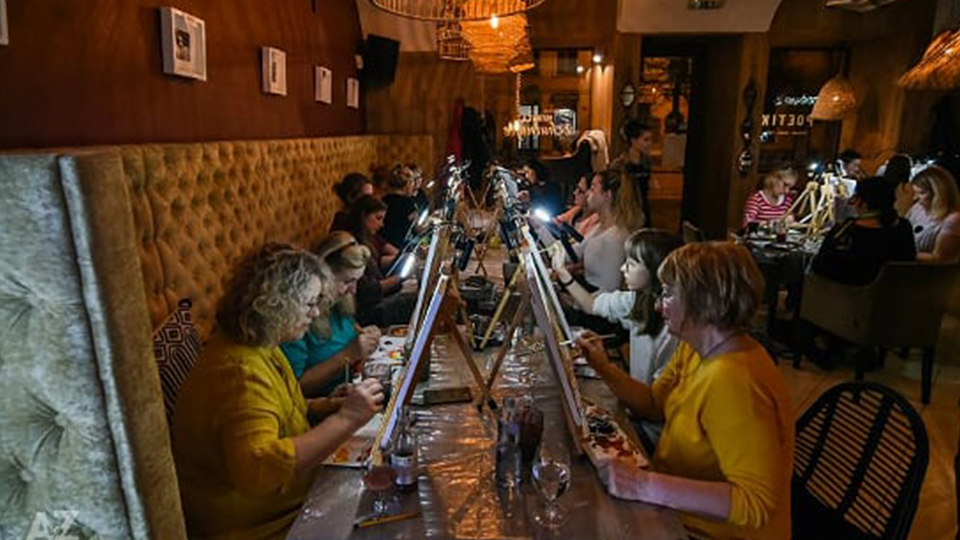 Prázdny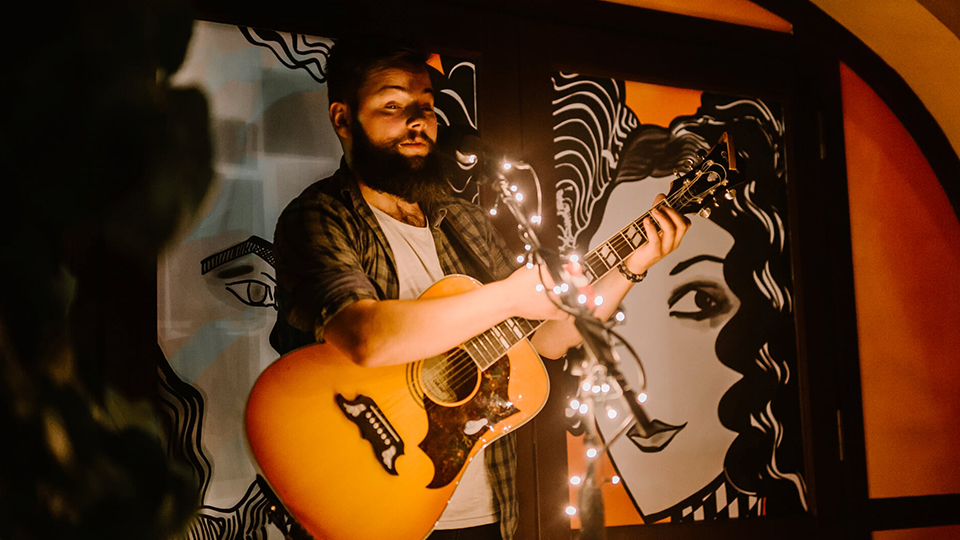 Prázdny
Prázdny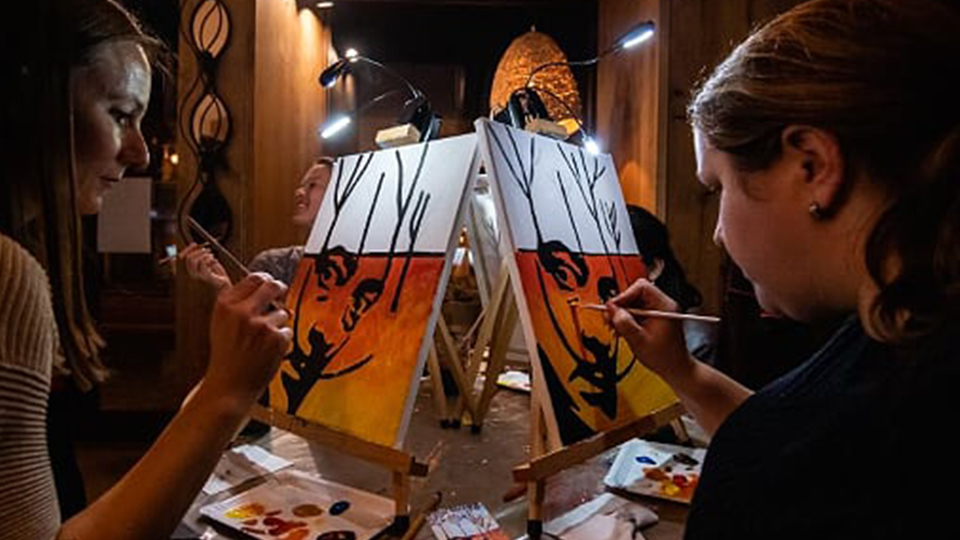 Prázdny