We'll allow you to glimpse ''underneath the lid''

We've nothing to hide, in fact, the opposite is true – we want to show you everything! The rule of thumb of gastronomical businesses is that the food is almost exclusively prepared behind closed doors.The kitchen and serving amenities are always strictly hidden from the view of the guest. The concept of an "open kitchen'' (front cooking) sweeps this tradition under the carpet. The preparation of our food is based on fresh ingredients and a quick preparation time. The guests appreciate being able to watch the chef working, they can see that the chefs are working hard and they don't mind waiting a little while longer. Cooking in front of a guest puts the kitchen staff under a lot of pressure. The chef should be confident, communicative, should speak foreign languages, as well as needing a little bit of showmanship, so that he's able to put on a show for the guests ;)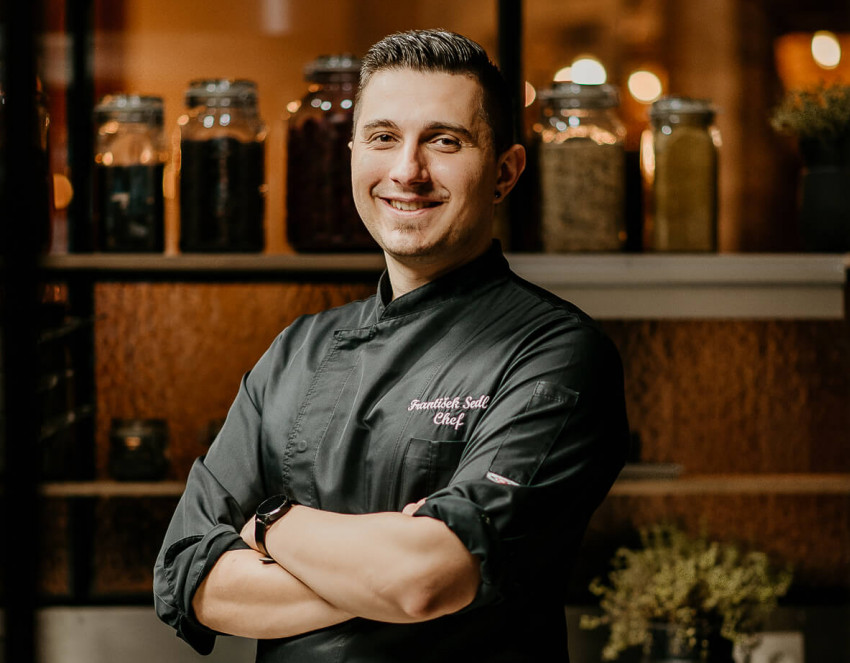 Get to know our head chef...
František Sedlák
He finished SSOŠ Mladosť school in Prešov, he then moved to the Irish city of Dublin, where he worked as a Head Chef in Rosto Steak House from 2014 until 2018. He also throws his energy into a project called Šuhajici pri panvici (translates to Young Men Next to a Frying Pan) where he is a member, an exclusive chef of Šuhajici BISTRO Bardejov and a co-founder of #premiumStreetFood.
He seeks inspiration in each moment and everywhere he goes, as only eyes wide open can show us the correct view on gastronomy. He seeks to make his meals heartfelt and makes them in his signature style.
''Cooking is hard work. Cooking for a lot of people is even harder work...However, when people like the food it is LOVE OF COOKING!!! And this is why we are here, to show you the brighter side of cooking."

''...combinations of flavours are my cup of tea, and I'm not afraid to keep combining them, even when it doesn't work out every time...But without a fight, there is no perfect result, that's why we keep learning and keep moving forward!''
The right hand of the head chef:
Martin Pastula
After finishing secondary school, he moved to London. During his four plus years of working in the centre, at first as a right hand to one of the most famous icons of modern gastronomy Adam Handling, where together they achieved success and received numerous prizes. After Adam, there was cooperation with Alexander Boyd (catering on an international scale) where he worked as a supervisor and led a team of 20 professional chefs from one of the largest and most iconic hotel in London ( St.Ermin's Hotel). The experience he gained from these head chefs is indescribable, as joining them were also top international chefs. During his life in London, he also spent a lot of time travelling and got to know the spectrum and variety of international cuisines, which therefore helped him in his career development.
''What do I want to stand for? Modern gastronomy which is an experience, the concept and understanding of a higher level gastronomy within society.''
Feel like a romantic dinner, a friendly get-together or a business meeting in our restaurant? Reserve the space beforehand, request your special menu or spatial requests and we'll get in touch with you soon.