Our story is an empty unwritten letter, but it will be written by you, our guests. Guests, not customers. Namely, the guest to the house, God to the house. And so we will approach you. We would therefore like to invite you to experience the rituals to which joint lunches, dinners or coffees belong without debate. I mean, with a debate! Also come for breakfast, which will kick you in every day and it won't even hurt! Taste the sun-scented coffee with us, feel the wine as a personality with your own story…
We want to set a new standard of catering in Prešov. We talk openly in our kitchen - no chef's secrets. On the contrary, he will be happy to conjure up a symphony of tastes, under the baton of cyclic nature and a selective selection of seasonal and local ingredients right in front of your eyes.
We will serve you a good feeling, salt to your liking, season with a pinch of poetics and start your appetite to see poetry even in the details of everyday life. To combine food with music, events, concerts, workshops, lectures, seminars and other events in which we will give you at least one or more reasons to live in Prešov poetically!
We believe that all this, the whole magical mixture of ingredients will give you an irresistible desire to come to us again. And let's not forget… WE LOVE YOUR FEET, OR THEY BRING YOU TO US!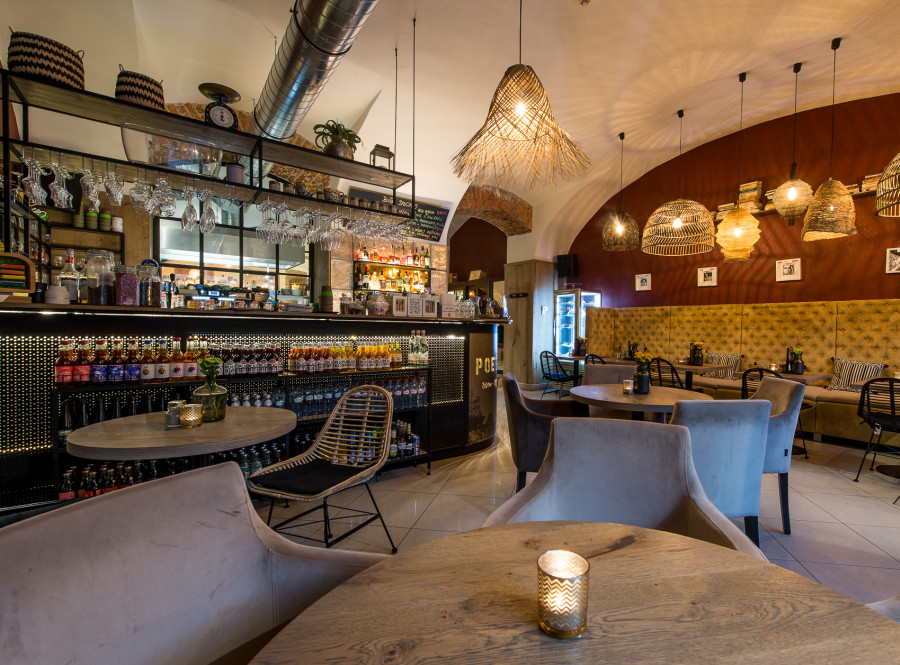 Our premises

will captivate You
An atmosphere that will make your experience of delicious food, exclusive wines or special coffee more pleasant.
They visited us

in

 

Poetika

Unique restaurant, bistro, bar, wine shop, cafe and accommodation in one.
In the summer you can have breakfast with us and drink your morning coffee right in our open, green, romantic atrium, or listen to live music during a delicious dinner and become part of our artistic activities, workshops. We also offer the possibility of coworking in the café.
You will find right
in the historic city center,in the attic of the Town House (National Cultural Monument). If you come to us by car, we have parking for you in the yard. We will personally guide you on how to get to it. You can also reach us on foot from the train or bus station (approx. 15 minutes away). Trolleybuses no. 1,4,8, or buses no. 14, 24, 28, 39. Žel.stanica stop (it is also right next to the Bus Station) - get off at the 2nd stop (J. Zaborsky Theater) or at the third stop (Na Hlavnej). The duration of the bus journey is about 5 minutes, for accommodation about 2 minutes walk. For a tax of about 3 euros you can get to us by taxi.